We are thrilled to share a momentous achievement in the history of our lab – the graduation of Chandani Chitrakar, our first-ever PhD student! Chandani has been an integral part of our research community, and her dedication, passion, and hard work have left an indelible mark on our lab.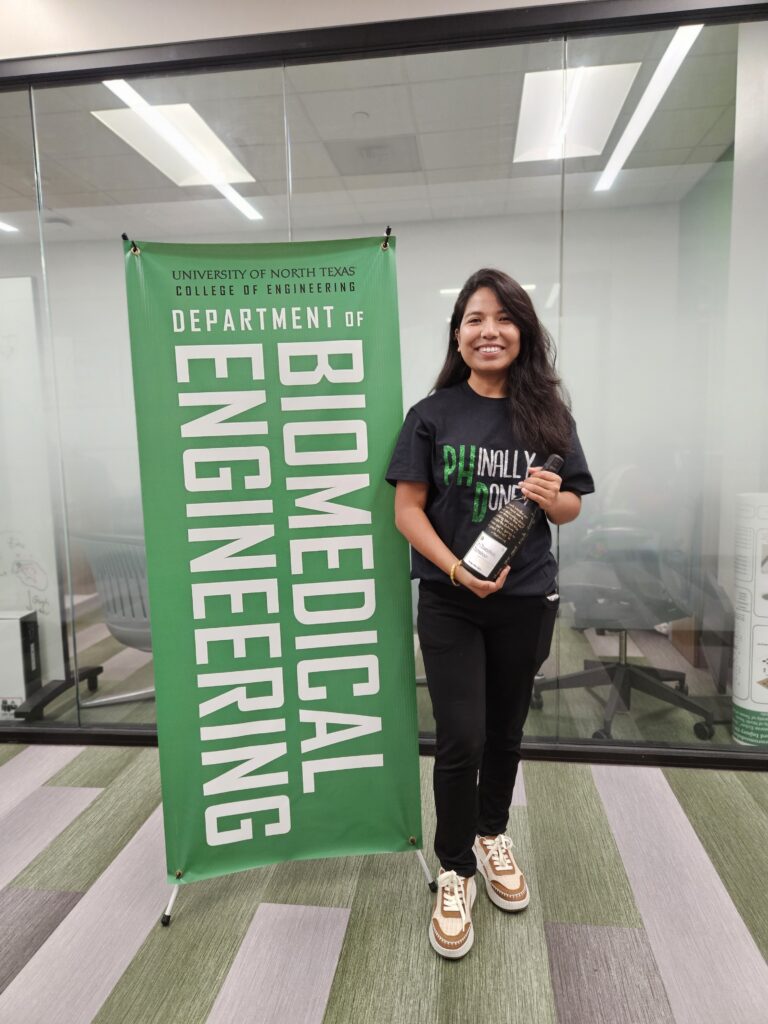 The Journey:
Chandani embarked on her doctoral journey with us in 2019, bringing not only her academic prowess but also a contagious enthusiasm for pushing the boundaries of scientific exploration. Throughout the years, she has been a beacon of inspiration for her peers and an invaluable asset to our research endeavors.
Research Contributions:
Chandani's research has been nothing short of groundbreaking. Her innovative work on the DEVELOPMENT AND CHARACTERIZATION OF COMPLIANT BIOELECTRONIC DEVICES FOR GASTROINTESTINAL STIMULATION has not only expanded our understanding of smart polymers but has also garnered recognition within the scientific community. Her contributions have been instrumental in shaping the direction of our lab's research and will undoubtedly influence the field for years to come.
Collaboration and Leadership:
Beyond her individual achievements, Chandani has been a collaborative force within our lab. She has fostered a culture of teamwork, inspiring fellow students and researchers to work together toward common goals. Her leadership qualities have been evident in several publications, where she spearheaded the manuscript preparation.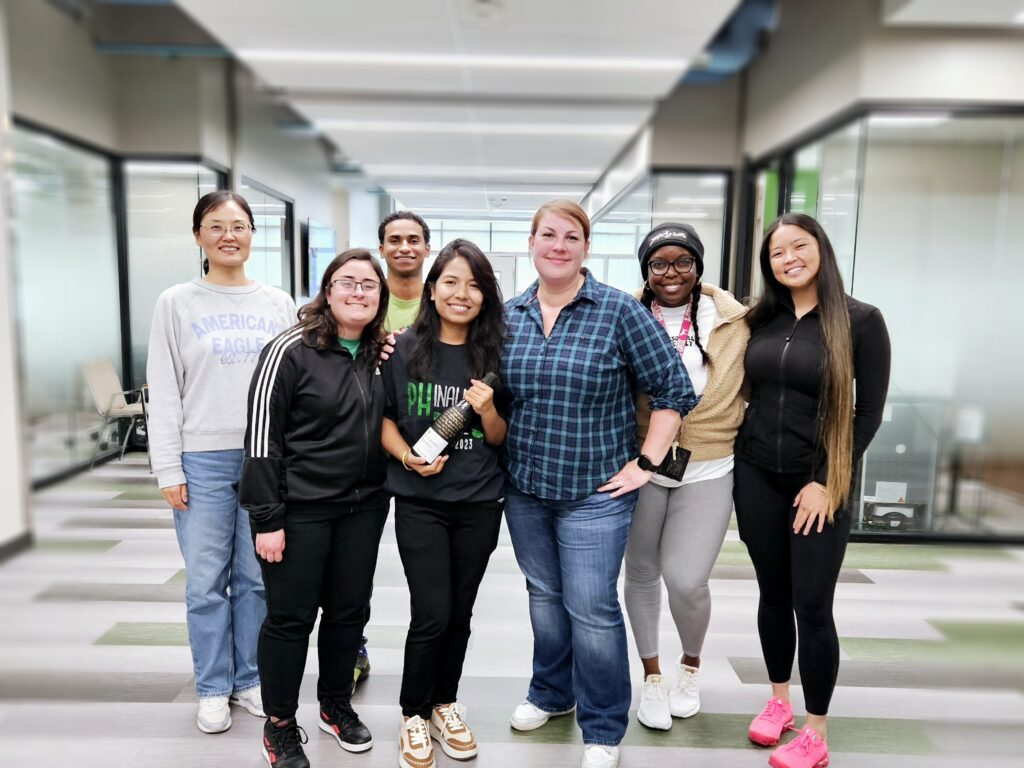 Chandani's Impact:
As Chandani walks across the stage to receive her well-deserved doctoral hood, we reflect on the lasting impact she leaves on our lab. Her resilience, intellectual curiosity, and commitment to excellence have set a high standard for future graduate students to aspire to.
Looking Ahead:
Chandani's success is a testament to the vibrant research environment we strive to cultivate in our lab. As we celebrate this milestone, we eagerly anticipate the continued success of our graduate students, each contributing to the rich tapestry of discoveries that define our research community.
Join us in extending heartfelt congratulations to Chandani for her remarkable achievement! As she takes the next steps in her career, we are confident that her journey will continue to inspire and shape the future of scientific inquiry.