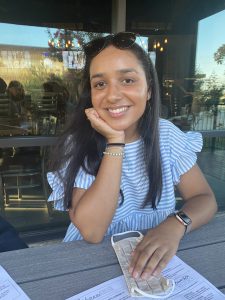 Karina is a senior at the Texas Academy of Mathematics and Science at UNT. She is in the traditional science track and this past summer she participated in a summer research program at UNT to study a professor's work in the biomedical engineering field at the University of Texas at Austin.
In the future, she hopes to pursue her interest in the biomedical engineering field in addition to taking the required courses for a pre-medicine route. In Professor Ecker's lab, she is learning how to synthesize polymers under the instruction of a graduate student.
And outside of the lab, Karina loves to volunteer, workout, and spend time with friends and family.