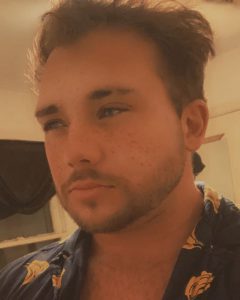 Eric Hedrick is currently working on his Masters in Biomedical Engineering at the University of North Texas. He obtained his undergrad in Biology at the East Central University in Ada, Oklahoma. His interests lie in the fields of tissue engineering, reptiles, and biodegradable polymers.
Eric currently is studying shape memory polymers in hopes to help enlighten conformal and biocompatible neural devices to study the electrophysiology of the enteric nervous system for the Ecker Lab. His long term goal is to help create organs for the increasing demands that are rising due to the organ donation shortage.
Outside of school and the lab, Eric enjoys working out, watching anime, and learning about the various reptiles around the world.