Our lab is now fully equipped to perform research at the interface of polymer science and biomedical engineering. Below is a list of our equipment.
We are always looking for collaborations and partners in academia and industry.
If you are interested in working with us or in using any of the instrumentation found in the Smart Polymers for Biomedical Applications Website, please contact Dr. Ecker.
---
Materials Synthesis and Characterization
For the synthesis of our customized polymers, we have:
Speed Mixer from FlackTek Inc. Model DAC 150.1 FVZ-K
Vacuum Oven from Sheldon Manufacturing Inc., model SVAC2E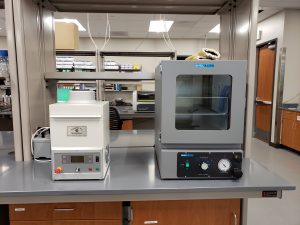 Fume hood
Balance
Spin coater from Laurell, model WS-650MZ-23NPPB
Two UVP Crosslinker, with UV bulbs at 365 nm and 254 nm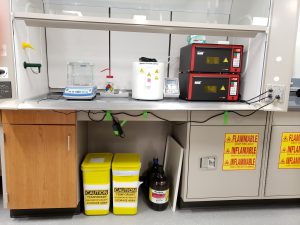 For the processing and characterization of polymers, we have:
Discovery DMA 850 from TA Instruments, equipped with:
Film/Fiber Tension Kit
Parallel Plate Compression Kit
Submersion Film/Fiber Tension Kit
Submersion Parallel Plate Compression Kit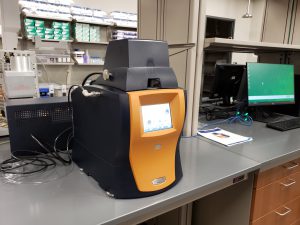 LS 100 30 W CO2 laser engraver with honeycomb cutting table and stand-alone exhaust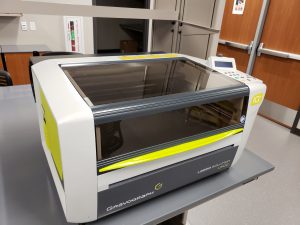 Two IsoTemp Gravity oven 176 L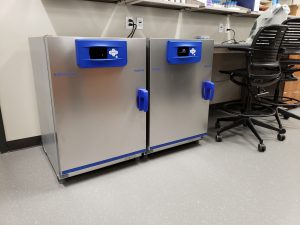 ---
Cell Culture Room
We have also a cell culture room that is equipped with:
Labconco A2 Laminar flow hood
HeraCell Vios 160i CO2 incubator
Centrifuge
-80 °C Freezer